ABOUT THE ARTIST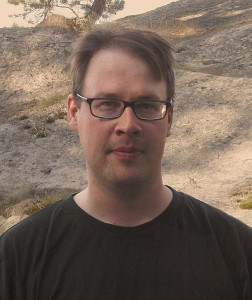 My name is Aleksi Haaristo. I am a freelance artist based in coastal city of Turku, Finland. I was born in 1985. I specialize in retro sci-fi, horror, fantasy illustrations and portraits. My main interests besides painting and drawing are playing guitar, listening to rock 'n' roll, watching movies, going to gigs, exploring war history and art history.
INFLUENCES
My main influences are old horror movies from 1930s pre-code Hollywood, Mario Bava, John Carpenter and the most important being Hammer Films' wide range of horror films. Artists and lllustrators who influence me the most are Andrew Loomis, Frank Frazetta,
Jonas Gustavsson, Pekka Kainulainen, Edward Hopper,
Vincent van Gogh and many others.
ART EDUCATION
Lahti Institute of Design, Lahti Finland – B.A. 2008-2012
Coventry University, Coventry UK – Automotive Design course 2011
Kanneljärvi Folk High School, Lohja Finland – Diploma in Fine Arts 2007-2008